Kelly Oakes Dent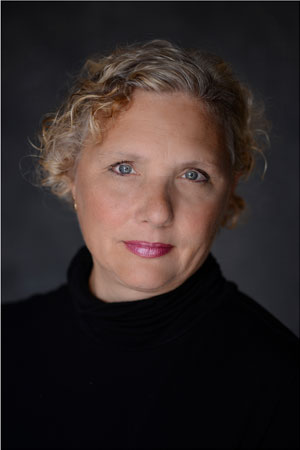 Kelly Oakes Dent began her dance studies under her mother's tutelage, Beverly R. Oakes, in Bangor, Maine. Her training continued with Linda Miele (former member of New York City Ballet) in Portland, Maine. As a young dancer, she gained performance experience as a member of the Maine State Ballet under the direction of Polly L. Thomas. Kelly was the proud recipient of the Pat Bullard and Vera Volkova Dance Award her senior year of college, earning her BA in Teaching Pedagogy at Virginia Intermont College, Bristol, VA in 1983.
While studying at Virginia Intermont College, she was a soloist with Bristol Ballet Company performing the roles of Sugar Plum in Nutcracker, the Bird in Peter and the Wolf, Anna Karenina in Hussar, Competition Girl in Graduation Ball, Lead Girl in A Young Man's Fancy, and was cast in Divertimento and Crimson Sky among many other repertory pieces set for Bristol Ballet Company, under Constance Hardinge's directorship.
She began her teaching career in 1983 with Ballet Mississippi, the premier ballet school in Jackson MS, under the mentorship of Charles Dixon, Alan Woodard, and Lisa Howell. In Jackson, MS, she danced 5 seasons with the contemporary dance company, Modern Dance Collective, under the direction of Cherie Cooper, former student of the Martha Graham School. Kelly relocated to the Atlanta area to join the Ruth Mitchell Dance Theater as a dancer and faculty member in 1988. She joined the faculty of Callanwolde Fine Arts center in 1991, where she earned her Royal Academy of Dance teaching registration.
During her tenure at Callanwolde Fine Arts Center, she directed the Royal Academy of Dance program and the student dance company, Callanwolde Dance Ensemble, choreographing such ballets as The Nutcracker, A Wolf's Tale, Snow White, Peter and the Wolf, In Living Era, La Vie en Rose, Dancing Princesses, and Heckedy Peg.
Ms. Dent is one of the few registered Royal Academy of Dance ballet instructors in Georgia and is currently working as a mentor for ballet teachers studying to become certified in the Royal Academy of Dance teaching syllabus. With over 30 years of teaching experience, she is looking forward to opening her own school, Dance Foundry, in the community of Decatur.